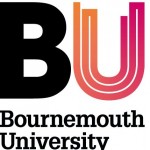 International Consulting is offering free consultation and application for all full and part time programmes of Burnemouth University! Our free service ranges from consultation according to your particular profile, capabilities and competencies, for both undergraduate ( Bachelor's) or postgraduate (Master's, MBA, MSc, MA) degrees offered by the University in a variety of fields of study, to the complete application for your decided programme.
Bournemouth University programmes cover most of the major fields of study and it presents itself as one of the most up and comming institutions in the UK. Contact us know and find out about the possibilites the University offers for future study. Our dedicated consultants are always at your disposal either through our contact form, by email at: info@iconsulting.gr or at the numbers 0030 – 210 -9210291.

Bournemouth University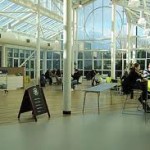 Bournemouth University is situated in one of the most beautiful and picturesque areas of the United Kingdom, the western coast. The roughly 17.000 students of the University rape the benefits of living in a student city which at the same time is a tourist destination, with modern infrastructure and amenities. The University has a very good reputation in the market by working closely with key employers, designing courses with future professional success in mind. Its reputation brings it at the top places on certain fields, like for example it's being ranked 5th in the UK for 2012 for Tourism, transport and travel.

Representation in Greece of Bournemouth University
International consulting is proud to announce the continuation of its cooperation with Bournemouth University for its representation in Greece. International Consulting has undertaken to promote the University's programmes in Greece and consult prospective students. This comes as a continuity of the years-long cooperation and the confirmation of or experience.