HZ University of Applied Sciences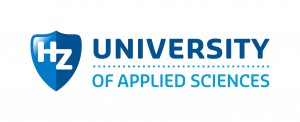 HZ University of Applied Sciences is located on the beautiful Zeeland coastline in the South-West of the Netherlands. Its core values are quality, personal development, mutual respect and professional orientation. The University's goal is to develop each student to be able to deal effectively with life in a multicultural society. Through a custom-built, flexible study programme, students acquire the knowledge and skills that will prepare them for a challenging career ahead.
The following 7 Bachelor programmes are taught in English:
– International Business & Management Studies
– International Business and Languages
– Vitality & Tourism Management
– Water Management
– Civil Engineering
– Delta Management
– Chemistry
– International Maintenance Management
– Logistics Management
Rankings – HZ second best Dutch university of applied sciences!
The "Keuzegids HBO Voltijd 2013" shows an excellent score for HZ. Second place, just like last year. 15 of the 23 Bachelor's programmes are in the top 3. Also considered top notch are teacher expertise, level of education, quality of study coaching, size of study groups and career preparation, classrooms, work places and computer facilities.
Why students choose HZ?
An increasing number of students come to HZ for its personal approach and its recognized high quality of education.  Moreover, the fact that HZ has an extensive network of partner universities and companies all over the world is also a determinant factor in their choice. This network gives them the opportunity to choose from a wide range of exchange programmes and work placements during their studies. Finally, the location of Zeeland appeals to students who also consider living on the Dutch Coast to be a plus-point.
Personal Approach
HZ is known for its personal approach. Being a medium-sized university, HZ considers a personal approach of its students and staff of paramount importance. Consequently, classes are kept small and every student has his own study career coach. As an international student, you will acquire your chosen competencies by means of custom-made education, which will prepare you with great flexibility for a career in a multicultural and multiform society. HZ makes sure that faculty and staff are always there to help you.
Programmes
Programmes at HZ are flexible and individually tailored. Furthermore, the internationally recognised bachelor/master structure makes it easier for students to study or work in other countries.
Ranking
In the last Study Guide to Higher Education in the Netherlands (Keuzegids Hoger Onderwijs 2011) most of HZ Bachelor programmes have been assessed as being in the top 3 of their respective fields of study. Both the quality and the accessibility of lecturers and the size of students groups are assessed as very positive across the university as a whole. Classrooms, work places and computer facilities are rated as excellent.
HZ's business network and Career opportunities
If you wish to combine theory with practice, HZ is the place for you. Representatives from companies not only fulfill an advisory function in the development of HZ curricula, they also provide excellent work placement opportunities. During your study at HZ, you will be confronted with real-life challenges. You will go on field trips and company visits, receive guest lectures from professionals, do practically oriented assignments and will be offered subjects that link up with the professional reality. Two semesters work placement in a company are also an important part of the study programme. This experience of working inside the corporate culture of one of more companies will make a direct contribution to your success at the start of your career.
Location
Zeeland is the most touristic region in the Netherlands. The town of Vlissingen is a medium-sized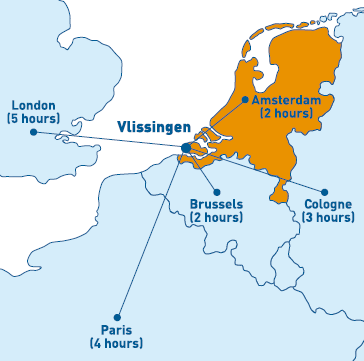 tourist and student town. Vlissingen offers everything you need for a wonderful student life!
International atmosphere and global understanding
As an international student you will find yourself in the classroom with students from many other nationalities. This is the best way to get to know other cultures. Above all, you will find that due to the influence of all foreign students, the principle of global understanding is present in every single course and in daily life at our university.